AND. PLASTIC SURGERY
What is Mid-facial lift?
Mid-face refers to the range from under the eyes to the end of the nose.
Symptoms such as drooping under the eyes, front cheeks, smile lines, and cheeks can occur.
Mid-facial lift is an operation that lifts sagging skin and cheekbones by usinng the approach of surgery from under the eyes.
It inserts endotins through a fine incision along the incision line of the lower eyelid, and then pulls up the midface to secure it.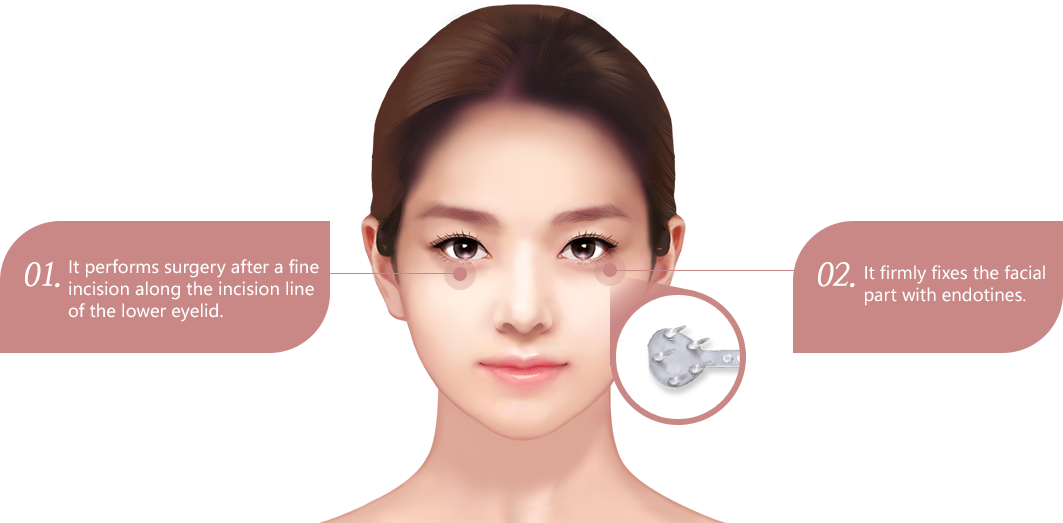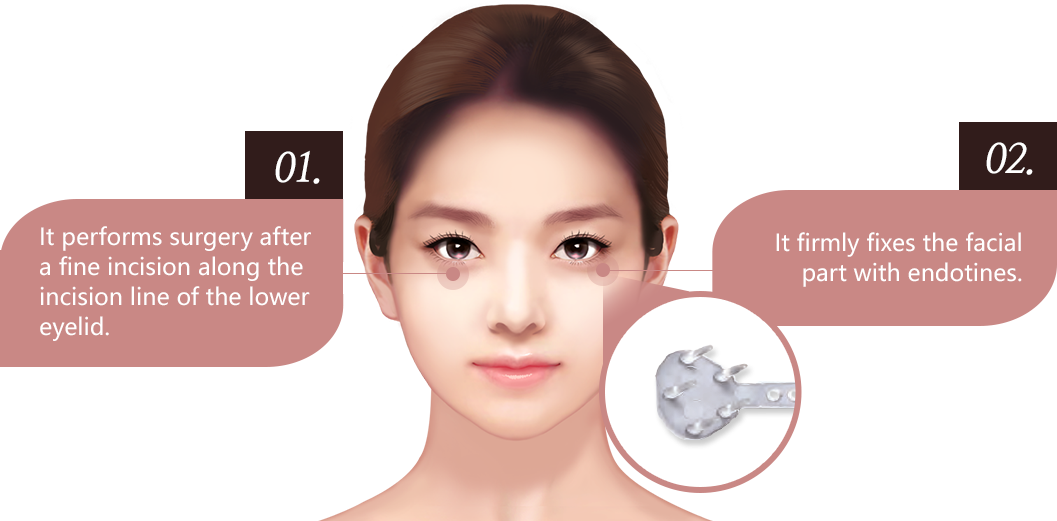 01.

Improving wrinkles
under the eyes

02.

Sagging front
cheek lifting

03.

Smile line
wrinkle lifting